We Serve
Lions meet the needs of local communities and the world. Over 1.36 million Lions members perform community service in 210 countries. While different in many ways, all Lions share a core belief: community is what we make it.
When you join The Lake Geneva Lions, you join a global service network. While you're doing local community service here in Lake Geneva are, you can also contributing to Lions volunteer efforts around the world.
Learn more about The Lake Geneva Lions – our history, mission and community service work.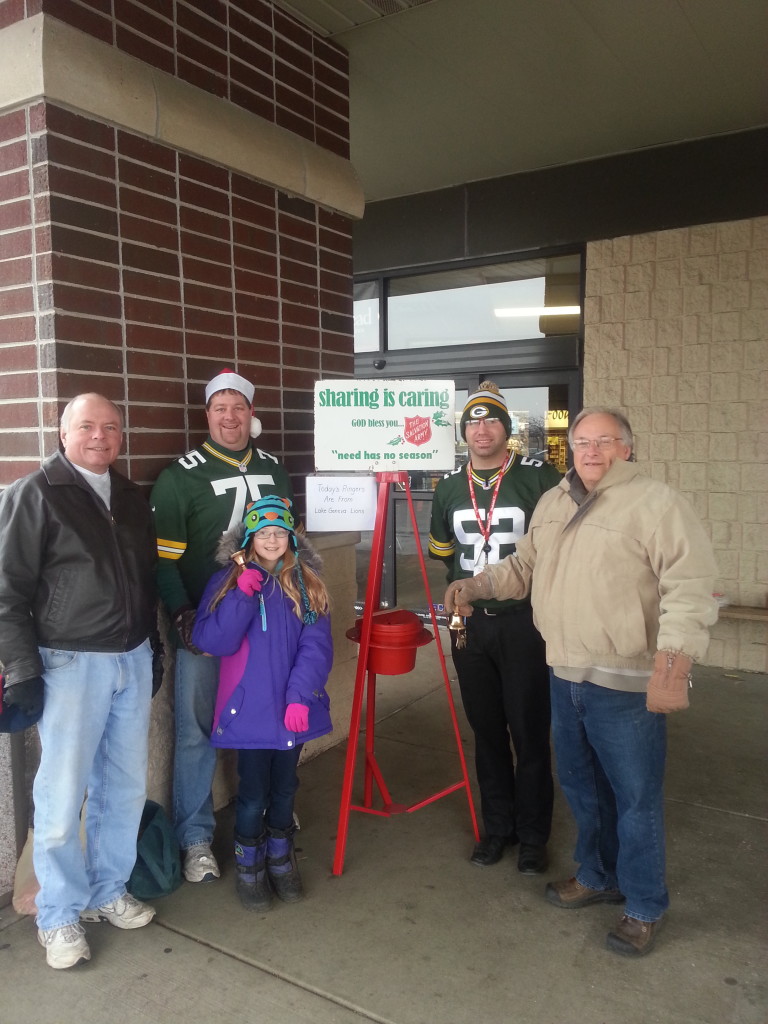 2014 Lake Geneva Lions Club Piggly Wiggly Salvation Army Bell Ringing
The Lake Geneva Lions meets regularly the 1st Tuesday of the month. For meeting locations and times or to join the Lions, please email info@lakegenevalions.com